Meet Sarah Whaley, LCMHCA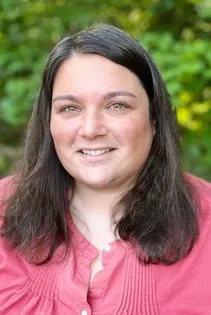 Meet Sarah

Hi, I'm a graduate of the Clinical Mental Health Counseling program at Southern New Hampshire University. After completing my Practicum Experience and Internship at New Life Counseling Center, PLLC, I joined the team as a Licensed Clinical Mental Health Counselor Associate. I work under the supervision of Donna P. Dunlap, LCMHCS who is the owner at New Life Counseling Center, a private group practice in Winston Salem, NC, offering individual, group, couples and family counseling, and serving a wide variety of clients from diverse backgrounds. Our offices are conveniently located, have plenty of free parking and are fully handicapped accessible. The professional building has many different types of businesses, so your confidentiality and anonymity is enhanced. Our office hours are 9-6 Monday through Fridays. Some evening hours are available by prior arrangement. Telehealth services are also available for your convenience.
My role as a therapist is to create a safe, nonjudgmental space where clients can explore challenges to help them gain insight, practice self-compassion, and make positive change. I believe that it is not the things that are happening to us that create negative emotions, but rather our thoughts about them. By integrating Rational Emotive Behavior Therapy (REBT) and Cognitive Behavior Therapy (CBT) methods, we will create a plan with action steps to help you change those thought patterns to create a happier and more fulfilling life.

My areas of focus includes anxiety, depression, grief, trauma, life transitions, marriage/family issues and couples counseling. I work with children as young as 5, teens and adults of all ages. I feel that counseling should be both helpful and enjoyable and look forward to working with clients to build inroads toward lasting change.
I graduated from the University of North Carolina-Asheville, earning my Bachelor of Arts in Sociology in 2013 and earned my Masters of Clinical Mental Health Counseling in 2023. Aside from my academic training, I've spent over twenty years working with children, teens, and families in overnight camp settings. This instilled in me a deep sense of empathy and understanding about the struggles we all face in a rapidly changing world and guides my approach to counseling each day. I grew up in the Midwest and moved to North Carolina in 2004. When I'm not seeing clients, I enjoy reading, spending time with friends and family, and exploring the coast of NC.