Meet Chelsea Sapp Golden, MA, LMFT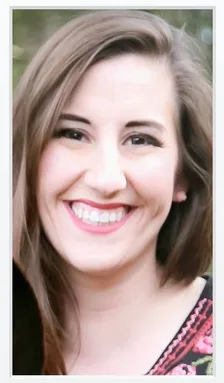 Meet Chelsea
Hello, my name is Chelsea Sapp Golden. I'm a Licensed Marriage and Family Therapist at New Life Counseling Center, PLLC.
I earned a Master of Arts in Marriage and Family Therapy Degree in 2014 from Pfeiffer University in Charlotte, NC (Cum Laude). I've worked in private practice, community mental health, outpatient therapy, a school setting and in higher levels of care such as the enhanced services of Day Treatment. I work with children as young as 3 years old, teens and adults of all ages.
My passion is to provide a safe and nurturing environment, where clients can be vulnerable and share their feelings without fear of judgement or shame. I provide support and practical feedback to help clients effectively address the obstacles they're facing. I work with my clients to help them build on strengths and to attain the personal growth goals that they've committed to accomplish. I strive to build a positive and encouraging relationship with my clients and to help them take on, and work through their challenges. My job is to help you see your challenges in a new way, so you can take the next steps toward lasting change.
I utilize strengths based, solution focused and cognitive behavioral approaches (CBT), that are evidence based and proven to help initiate change. Person-centered techniques help clients explore options and decide on the best course of action. I provide trauma-focused cognitive behavioral therapy (TF-CBT), talk therapy, premarital therapy, couples counseling and enrichment, communication skills and relationship building. In addition, I teach emotion regulation skills and parenting techniques. Group counseling is used to help clients relate to others who are experiencing some of the same or similar challenges, and to create an environment where clients not only learn from the group topic, but from one another as well.
Although I have experience working with a variety of difficulties and mental health concerns, my specialties are marriage and family therapy, premarital and marital counseling, teen counseling, grief, anxiety, depression and trauma-focused cognitive behavioral therapy (TF-CBT) for children and adolescents who have a history of trauma. I can offer faith based Christian Counseling to those who are interested.
I am a local North Carolinian, who has been in the Forsyth County area for over 30 years. I look forward to getting to know you, and helping you find and embrace the best version of yourself!