Meet Donna Dunlap, MSCP, LCMHCS, CHT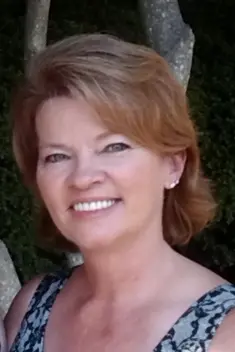 Hello, my name is Donna Dunlap. I'm a Licensed Clinical Mental Health Counselor Supervisor, (LCMHCS) a Certified Clinical Hypnotherapist and the owner/founder of New Life Counseling Center, PLLC, a private group practice in Winston Salem, NC. We offer individual, group, couples and family counseling, and we serve a wide variety of clients with a broad range of presenting issues. My mission in creating New Life Counseling Center was to offer top quality mental health care to clients and to provide promising interns and great therapists a safe, happy, healthy, successful work environment with good work/life balance. My life experiences have taught me to prize honesty, integrity, peace and freedom above all else. This is a value set that serves not only me, but my clients and staff as well. From the first moment people walk into New Life Counseling Center, they can see we are different. There is a feeling of joy that is welcoming and comforting. People can be themselves without fear. It is my goal and my sincere hope that each and every client leaves knowing that they are valued as the unique person they are and that they are in the good hands of highly gifted, healthy, happy therapists. As a busy practice owner my schedule is very limited but I occasionally take new clients.

I'm an interactive therapist with a strong psychodynamic focus. My approach is to provide support, information and practical feedback to help clients effectively address life challenges. I also address deeper issues that often come from early childhood experiences. I take the time to ask "why" and listen to the answers. I'm an insight therapist who works on helping you understand your root issues. If an easy fix was available, most people can figure that out for themselves! Life is deeper than that and so are you. I see myself as a guide on your life journey and you as the expert about your life. My role is to highlight alternative routes you may choose that can help you achieve the outcome you want in your life and to uncover the hidden parts of your psyche that are undermining your happiness.

I use complementary theories and techniques including hypnotherapy (the best parts of Heart-Centered and Ericksonian techniques), behavior therapy, cognitive behavior therapy (CBT), exposure and response prevention (ERP), habit reversal training (HRT) and psychodynamic therapy among others, to offer a highly personalized approach tailored to fit each client. With compassion and understanding, I work with each individual to help them build on their strengths and attain the healthy changes and personal growth they desire! Among my areas of expertise are teens and tweens, women's issues, mood and anxiety disorders, addiction, trauma, behavioral problems in childhood through adulthood, specific phobias, obsessive compulsive disorder (OCD), trichotillomania (hair pulling), excoriation disorder (skin picking) nail biting and other body-focused repetitive behaviors (BFRB's). I've also been listed as one the "3 Best Marriage Counselors" in Winston Salem for the last 6 years and my practice has been listed as one of the top 5 health care practices in Winston. I enjoy Executive Coaching and the creative problem solving aspect that successful business professionals must address with compassionate agility and an eye on the factors that make you and your business a glowing success.
At your initial visit, there will be some paperwork to complete, then we will spend some time just getting to know each other. I'll want to learn all about you so together we can plan the best way to help you resolve the issues that you are struggling with and I'll also answer any questions you may have about me or the therapy process.

Education
I am a 1994 Honors Graduate of the Master of Science in Counseling Psychology program at Alaska Pacific University (Summa Cum Laude) in beautiful Anchorage, Alaska. I also earned my Bachelor of Arts in Psychology with Honors (Magna Cum Laude) in my home town of Anchorage while attending University of Alaska Anchorage (1992).
License
Licensed Clinical Mental Health Counselor Supervisor (LCMHCS #11197)
Honors, Awards & Membership
One of 3-Best Marriage Counselors in Winston Salem for the last 6 years

American Psychological Association-Associate Member (past)
American Counseling Association-Past Member
State of Alaska Governors Commendation: Academic Achievement & Dedication to Learning
Leadership Honors: University of Alaska , Anchorage
Phi Kappa Phi --International Academic Honor Society
Psi Chi--International Honor Society in Psychology
Special Recognition Award: University of Alaska , Anchorage , Department of Psychology
Outstanding Undergraduate Psychology Student Award
Chancellor's List: University of Alaska , Anchorage
Dean's List: University of Alaska , Anchorage
Additional Training
EMDR Training 5-Day intensive

The Milton H. Erickson Foundation-Phoenix, AZ:
Level 1: Fundamentals of Ericksonian Hypnosis: Induction and Case Conceptualization
Level 2: Clinical Applications of Ericksonian Hypnosis
Level 3: Advanced Ericksonian Hypnosis Techniques and Hypnotherapy
Wellness Institute: Heart-Centered Hypnotherapy 6-Day Intensive
TLC Foundation for Body-Focused Repetitive Behaviors: VPTI Training
American Counseling Association: Treating Domestic Violence
American Counseling Association: Cognitive Behavioral Play Therapy Techniques in School-Based Group Counseling: Assisting Students in the Development of Social Skills
GoodTherapy.Org: Attachment, Trauma, and Clinical Work with Military Service Members
Zur Institute, LLC: Subpoenas and How to Handle Them: Ethical and Legal Considerations
American Counseling Association: The Mirror Without a Face: The Assessment of Parental Alienation Among Children of High-Conflict Divorces
GoodTherapy.Org: Treating the "Difficult" Client: Where Power, Love, and Mindfulness Meet
American Counseling Association: Podcast: Private Practice Preparedness
Healthcare Training Institute: Play Therapy Techniques: Resolution of Core Feelings Through Play
NBCC Foundation: Mindfulness: A Promising Intervention for Trauma, ADHD, Depression and Anxiety
GoodTherapy.org: Filial Therapy: A Child Centered, Attachment-Based, Emotion-Focused, and Skill Training Family Therapy
GoodTherapy.org: Helping Kids Who Never Asked for Help in the First Place
American Counseling Association: Ethical Issues in Multicultural Counseling
iCounseling: North Carolina Jurisprudence Exam – LPC (2014, 2016, 2018)
Northwest Area Health Education Center (AHEC): Horses Helping People Heal, Connect and Grow: An Interactive Workshop Focusing on the Neurobiology of the Horse-Human Relationship
Association of Alaska School Boards: Anchorage, AK: Positive Youth Development Training
Columbia North Star Hospital: Anchorage: Juvenile Sex Offender Treatment
Regional Alcohol & Drug Abuse Counselor Training Program (RADACT): Anchorage, AK
Cultural Considerations
Alaska History of Chemical Disorders
HIV/AIDS Considerations
Confidentiality
Clinical Supervision
Seminars International: Supervisory Headache #17

Community Support Training and Technical Assistance Program: Mental Health Practitioners Training Series: Coping With Mood Disorders (13 Hrs)
River Oaks Psychiatric Hospital in Association with the Masters and Johnson Sexual Trauma Program: Treatment of Sexual Trauma, Dissociative Disorders and Sexual Compulsivity