Meet Rebecca L. Stone, LMFT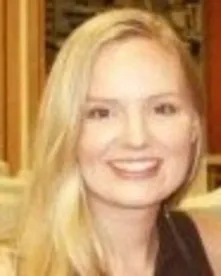 Meet Rebecca
I'm a Licensed Marriage and Family Therapist (LMFT) at New Life Counseling Center, PLLC.

Serving North Carolina and Alabama through HIPAA compliant, secure virtual sessions. Rebecca is currently accepting new clients through the Alabama practice.
As a solution-oriented therapist, I integrate different therapeutic perspectives, tailoring each session to each client/family to give them hope, direction and healing. Life can be difficult with little or no hope in sight because of life stressors or internal roadblocks. My passion is to bring hope, insight and healing as I walk alongside individuals who are weathering difficult seasons in life. I would be honored to provide that support as your therapist as you face life's challenges.
I have worked at an adjunct university teaching position in psychology and for over a decade I have worked with couples, individuals, teenagers, young adults, and children in private practice settings. Although I treat clients with a large variety of difficulties and mental health concerns, my specialties include couples, marriage and family, teen counseling, college-age adults, grief, anxiety, depression, narcissistic abuse recovery, and children's play therapy. In addition, I offer faith-based Christian counseling to those who are interested.
I earned a B.A. from Columbia University, New York City (1997) and a Master of Arts in Marriage and Family Therapy and Counseling from Reformed Theological Seminary, Jackson, MS. (2005).
Marital/Couple's Therapy
• Extensive training in EFT, the Gottman therapeutic approach, Imago Therapy, Relational Life Therapy, affair recovery, and Esther Perel's integrative approach to couple's therapy.
Narcissistic Abuse Recovery
Extensive research of the literature over the past ten years and current academic research.
Training on treating narcissism and working with the families and children of narcissists.
Parenting
Training in Oppositional Defiant Disorder, ADHD, mass shooters
Problematic Internet Use
Porn Addiction
Grief Therapy
• Extensive grief training at the Healing Place, a center for grieving children and their families.
Extensive training in treatment of anxiety, depression and trauma therapy (EMDR)
Speaker
• "Narcissistic Abuse Recovery for Clinicians" -- North Carolina Association of Marriage and Family Therapy's 2021 Annual Conference
• Keynote Address, "Purpose in Suffering" -- Women of Woodward's Annual Fundraising Gala
• "Communication," "Managing Difficult Interactions" and "Mastering Change" --Tennessee Valley Authority / Betsy Haas, EDHI
• Taught seminars on communication skills, depression, sexual abuse, eating disorders and crisis situations including suicide, divorce and death to Resident Assistants at Belhaven College.
Instructor
•. Adjunct Instructor of Psychology (2012-2017) at the University of North Alabama.
Author
• "The Life Growth Challenge" character and kindness curriculum. To combat the spread of narcissism, I have developed a character and kindness video + workbook curriculum for use in schools or for parents to work through with children in the home. Students report taking more responsibility for their life choices and developing awareness of how the past has affected them. See www.lifEdweb.com.
• Narcissistic abuse recovery treatment manual and client workbook in development.
Associations/Honors
American Association of Marriage and Family Therapy Member
Student Cabinet Representative, Reformed Theological Seminary
Henry S. Coleman Leadership Scholar, Columbia University 1994-1997
University Senator, Columbia University (Executive Committee Member alongside the University President and Provost, Trustees Committee Member)
Student Governing Board, Executive Committee Member
Union of Student Organizations, Executive Committee Member
Columbia College Student Council Member
Columbia College Dean's List